The
WAL-MART

Version 2.0
This site is best viewed at a resolution of 800x600.
---
---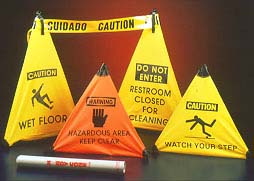 This site is back under construction now. I had lost the site password for a long time, but I now will be making some major updates to the site.
Please sign our guest book and let us know a little something about you and what you think of our site. Also, try our new opinion poll at the bottom of the this page after you are finished checking out the site. - Joel
7/31/03
---
On every Wal-Mart parking lot, there are a few brave souls, known as 98s to the rest of the store, who fight the never-ending battle--retrieving shopping carts. Braving storms, heat, cars, and three day old Gatorade®, these young men(and women) handle it all to get the customers what they want--a shopping cart. One store, Wal-Mart store #0766 in Florence, has a special cart crew. Coming from every walks of life and culture, these guys(and girls) contain the love of the lot within them. Each day is a new adventure and these brave souls are willing to face it. They are the proud, the few, the
Wal-Mart Cart Crew.
---
This site is dedicated to cart crew members past and present everywhere. We salute you!
This site is chock full of fascinating cart crew stuff. Be sure to check all of it out. Sign the guestbook while you are at it!
Send comments, suggestions, emails to the Cart Crew Webmaster
---
| | |
| --- | --- |
| Number of people who have visited: | |
---
---
Note from Webmaster: This site is intended to be taken humorously. The Wal-Mart Corporation had no part in this site. Thank You.
---
| | | |
| --- | --- | --- |
| 98s drink | along with | 98s chew |
98s battle the Affliction with
---